It's all about your dog®
At DogWatch®, we understand that your pet is an important part of your family. We have been making Hidden Dog Fence Systems and Training Products since 1990. It's what we do – It's ALL we do! Our underground dog fence systems are less expensive, safer and more reliable than a traditional dog fence – and have safety and convenience features not found in other hidden or "invisible" dog fences.

We seek to continually set the standard for reliable, owner-friendly pet containment. With DogWatch®, your dogs will stay safely in your yard and away from places you don't want them to be. An underground fence can be easily customized to your needs; providing you peace of mind and allowing your pet the freedom to run and play. Give us a call, we'd love to show you how we work

Give Your Dog Freedom and Flexibility
DogWatch® Hidden Fence Systems by The Dog Guy Pet Containment has contained and helped over 5,000 pets over the past 23 years.
The products that we offer are a wide range pet containment and pet training products, including:



Outdoor hidden dog fences


Indoor pet boundaries


Big leash remote dog trainer


Side walker leash trainer


No bark trainer
In addition to offering the industry's best pet containment and pet training products, we also provide unlimited training. We're experts on DogWatch® products. Call us today to schedule your indoor or outdoor hidden fence installation.
DogWatch® is not Invisible®
DogWatch® "hidden dog fences" are often mistakenly referred to generically as "invisible fences" or "invisible dog fences." Invisible Fence® and Invisible Fencing® are Brand names, products and registered trademarks of Radio Systems, Inc. Click the links below to learn more about how DogWatch® products compare to Invisible Fence®
Service Areas
Brookfield
Newtown
Sandy hook
Shelton
Monroe
Bethel
Trumbull
Easton
Weston
Wilton
Redding
Ridgefield
Danbury
New Fairfield
Sherman
South Kent
Bantam
New Preston
Marbledale
New Milford
Washington
Bethlehem
Woodbury
Watertown
Oakville
Roxbury
Bridgewater
Oxford
Southbury
Southford
Waterbury
Middlebury
Wollcott
ss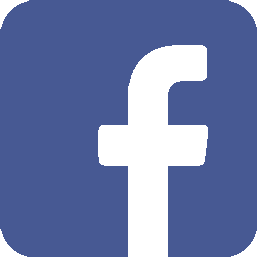 Videos

It's All About Your Dog
Enjoy the Freedom
Walking Shouldn't Be a Drag
My Dog Stops at Nothing
Unleash Your Life
Walk Together
Simply the Best, No Getting Around It
Behind the Scenes at a DogWatch Photo Shoot
If you would like to learn more about The Dog Guy Pet Containment Co.'s services then contact us today by calling us at (866) 875-7863!